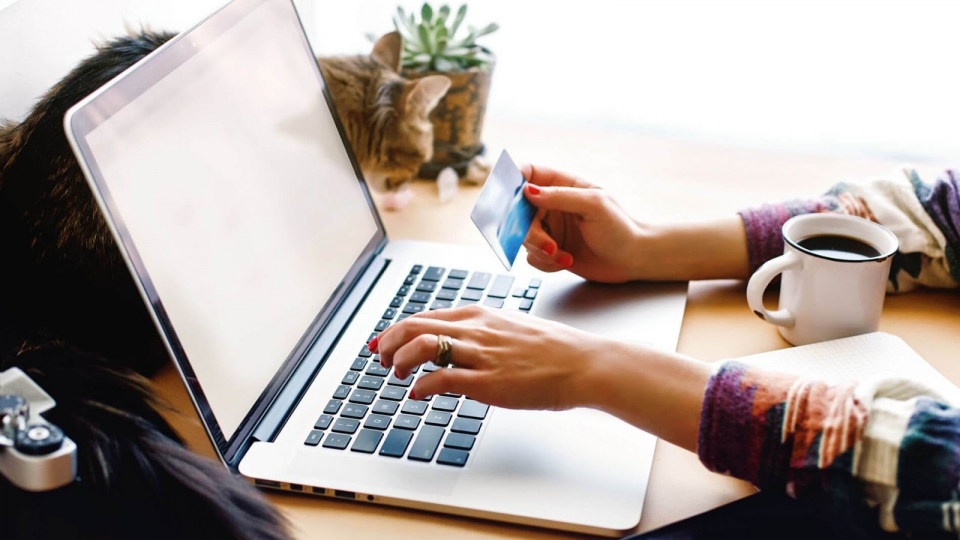 How to Increase Sales with Video Chat?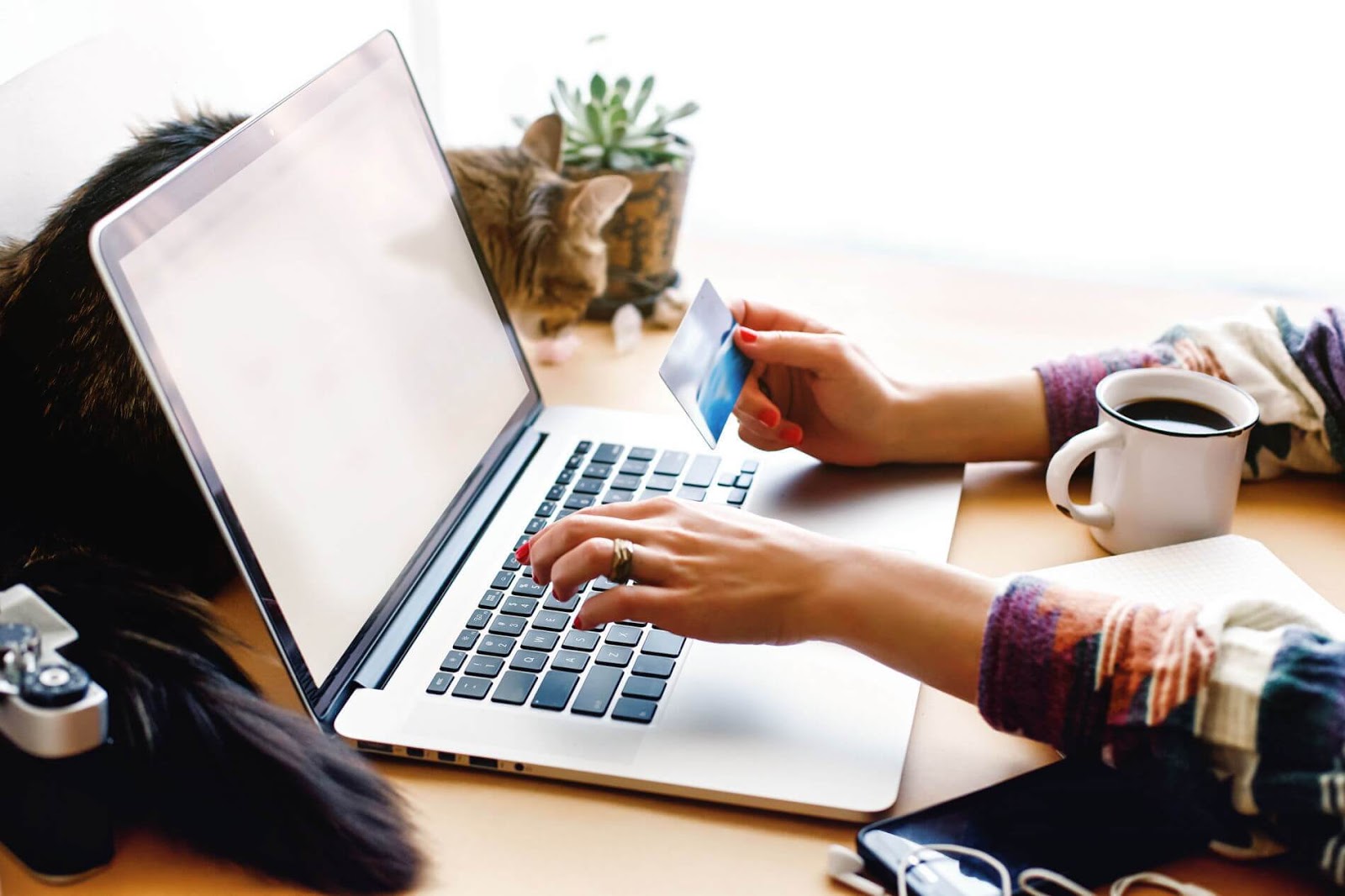 Video chat drive sales and is fast becoming sales tool of choice for major businesses – both eCommerce and Brick and Mortar stores. It takes advantage of visual communication to convey information and is many times better and clearer than text, images or plain audio.
Video chat can be traced from early software tools like Yahoo Messenger and popularized by Apple's Facetime and Google Hangout. However, it is only recently that video chat has finally taken off and has become a household term.
New applications like Skype, Zoom, SnapChat and WhatsApp allow people to communicate via video using their phones, computers or smart devices. The advances in video creation, file compression and voice over internet protocol (VOIP) all contributed to the success of video chatting.
With its success in consumer usage, video chat for ecommerce is now being looked at by businesses as a necessity to service online shoppers. This article will discuss the benefits of video chat for business and provide some useful tips for better utilization.
Table of contents
Benefits of having video chat for your business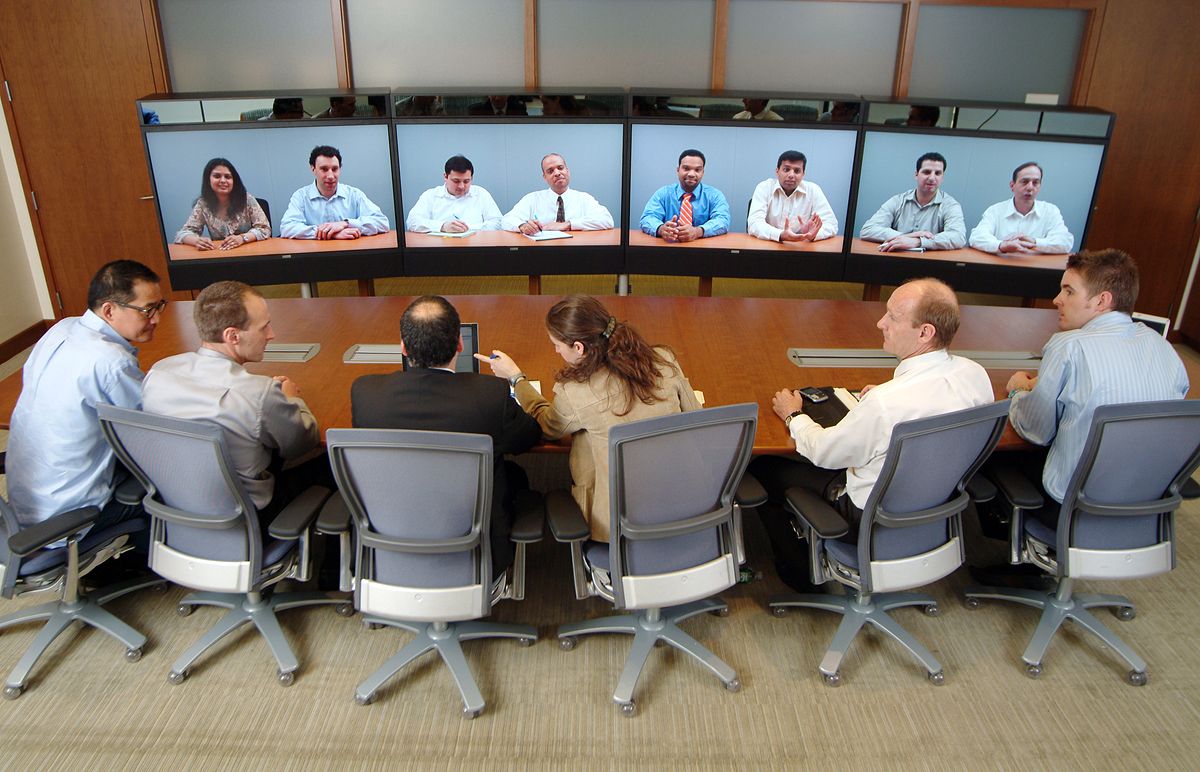 If you're running an e-commerce business or want your brick and mortar store to tap into the growing market of online buyers, having a sales tool that can help you communicate with online customers will help generate sales.
Have video chat functionality provides many advantages to businesses. Below are some of the most common gains expected when using video chat.
Better sharing of information
Online buyers are choosing the comforts associated with eCommerce because they feel that it outweighs the rigors physically purchasing from a brick and mortar store. In the process, they miss out on getting vital information that can influence their purchase.
Does a particular shirt fit? Will a dress look too tight on your body? Questions such as there can only be accurately answered by physically being in the store.
By implementing video chat, a business can provide a customer with a personalized experience where any product information and any inquiry can be answered with the aid of live video.
Buyers retain 95% of a message when they watch it in a video compared to 10% when reading it in text.
Using video, a merchant can virtually showcase a product to give potential buyers valuable insight that can influence their decision.
Quickly answer customer questions
In e-commerce, customers expect their questions to be answered quickly and clearly. Previous platforms rely on online chat, emails, and messaging to gather customer inquiries and orders. This is simply not fast enough to address the needs of today's customers.
Having a live video chat support for your business allow you to answer customer inquiries more clearly and provide a level of customer satisfaction that can create brand loyalty. Video chat can be used to provide product information and personalized customer after sales support.
With text chat or emails, a customer is not sure if they are talking to a real person or just an answering machine.
With video chat, customers are assured that they are getting answers and information from a real person. Thus they are also assured that they are not receiving canned responses. This personalized engagement will be appreciated by the customer and the merchant will gain their trust.
Ideal for customers not comfortable with face to face interaction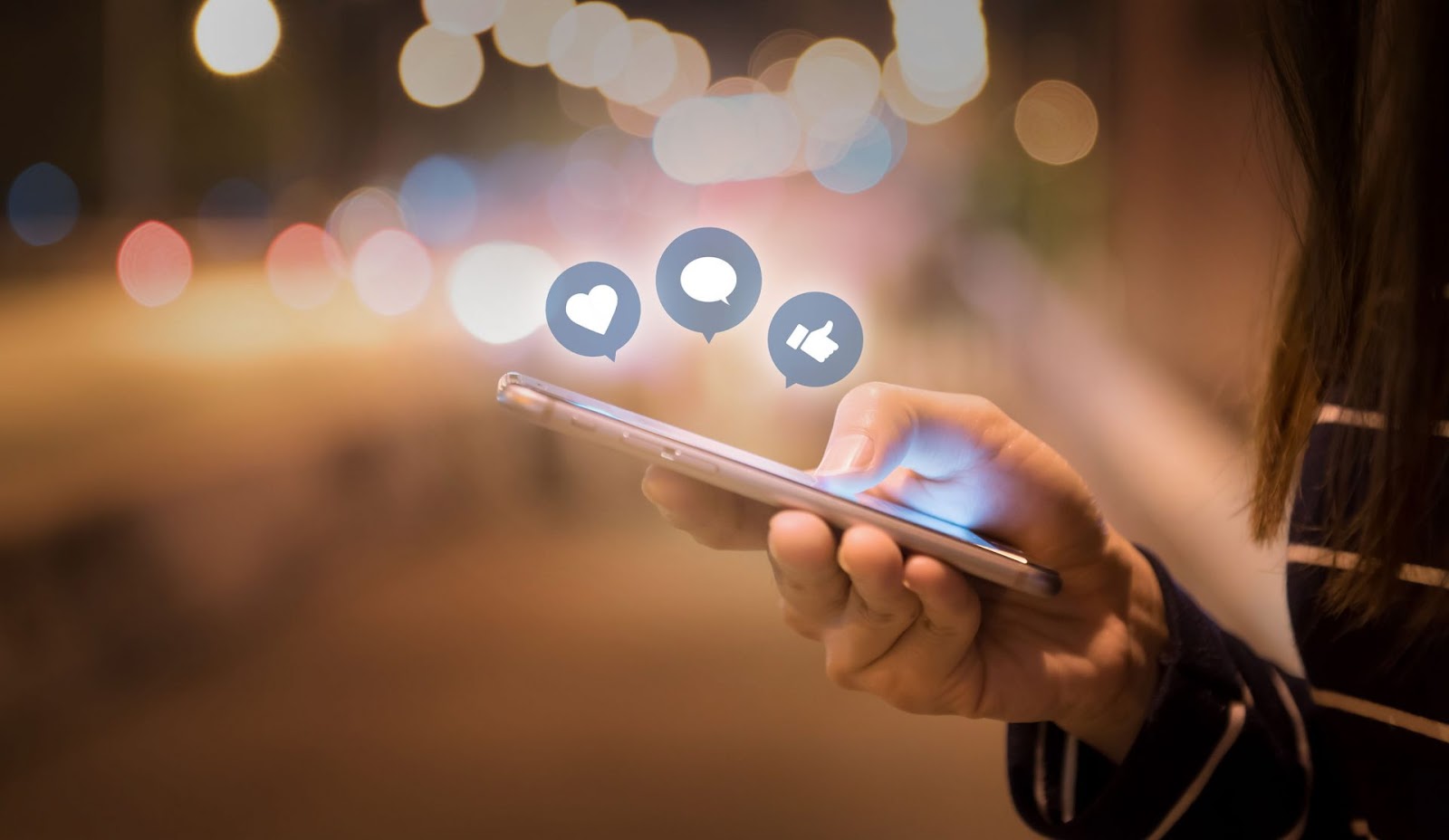 Some customers are not comfortable with face to face interaction and are more at ease with having a video chat conversation.
44% of 18 to 24-year-olds are more comfortable using social media, messaging apps, and online communication to talk to people they did not know.
This can be seen as a rising trend which younger generations will surely adapt once they have spending power. Being born in the age of social media has given rise to "digital natives" that raised into social media and spends more time online than any previous generation.
Although not all will be shy or aloof with other people's presence but the series of interaction necessary when buying a product may be uncomfortable for some when done in person.
Customers can control the conversation
In viewing a static eCommerce product listing or attending Facebook live video product presentation, customers are merely the audience and more often than not will not get the desired product information since the flow of conversation is mostly one way.
In a video chat, customers are given the lead to control of the conversation. They can ask the merchant any question or direct them to show a particular item of interest.
Being the center of attention instead of just being one in a crowd is the chief advantage given by video chat to a potential customer.
If leveraged as a one on one sales tool, using video chat can help customers arrive faster to a buying decision.
Can chat anywhere
The video chat can be used by customers anywhere during your business hours allowing them to inquire and order from virtually anywhere.
Your business is not limited geographically thus opening your business to potentially anyone with internet access.
This is one of the most useful features of a video chat because it unshackles your customer from visiting your store to do business.
6 Video Chat Tips

Have a more effective implementation video chat solution and increase sales with video chat by following these simple tips.
Speak clearly and use a good microphone
A clear and seamless video feed will be put to waste if the sound quality of your video chat is poor. An ecommerce merchant should always speak clearly and, if possible, use English or the native language of the customer.
When explaining product features, unless requested by the customer, use simple terms and wordings. Understand that the person on the other line may not have any idea about your industry's jargon. For example, instead of saying that a laptop has 8 cores of CPU each running at 4Ghz, you might say that the laptop is powerful enough to run even the most taxing video editor.
Speaking clearly is just part of the solution. Having a good microphone is equally important as it will provide better sound quality. If you are using your phone or smart device, often the included earpiece and microphone is sufficient for normal conversation.
But, if you want to upgrade to a better hardware, there are two options to choose from – the dynamic microphone and condenser microphone.
For a dynamic microphone, the sound pickup is strongest at the top of the microphone while condenser microphones can capture sounds from the sides and is mostly omnidirectional. Meaning speakers can talk at any direction or angle and the microphone will pick up the sound. For the purpose of a video chat in sales communication, the condenser microphone makes the most sense.
Have good internet connectivity
Even with modern file compression, video chatting sends out a big amount of data which can bottleneck a slow internet connection.
Video lags and frame freezing are signs that your internet connection is unstable or not sufficient to support video chat.
Video lags and freezing makes it difficult to have a discussion giving customers a bad experience which can damage your brand reputation rather than helping your business.
Have your internet provider review your requirements and have them provide a suitable recommendation for bandwidth size. If you plan to provide video chat service to multiple customers at the same time, your internet connection should be big enough to support the requirement.
Use a camera stand
When broadcasting a video chat it is recommended for merchants to have a steady camera to avoid shaky transmission. Have your camera fixed into position by a stand or holder before beginning the video chat. Walking around with your camera during a video chat will not provide the best customer viewing.
Remember that you are running a business, not a video blog.
If you are using your laptop camera for video chat, have everything near or in front of the laptop to avoid moving the laptop around during broadcast.
If you are using a phone or handheld device, use a device holder to fix the camera view and also allow you to move around freely.
Having a steady and firm camera not only assures a great video transmission, but it also conveys that you are a professional who values good customer experience.
Utilize the text chat for comments or questions
Having a conversation in video form may be enough to create an engaging discussion between a merchant and a customer. But there are times when the text chat will come in handy during a video chat.
The text chat can be used as an order summary tool where customers can write their orders in detail. This makes the order clear for both parties negating the chance of "hearing" the wrong color, size, and number of orders.
This can also be used to clarify confusing terms or information and when talking to customers with a foreign slang or speech inflection.
Lastly, persons with a speech impediment or impairment can use the text chat in combination with the video to communicate effectively.
Collect "mailing" list
Customers that engage with a merchant through video chat have great interest with the product being discussed. This also makes them warm or potential customers for the merchant's other products.
Merchants must consider every customer interaction as an opportunity to build a relationship.
Getting their email, contact number or even their social media accounts will allow the merchant to contact these customers to promote and market their products. This customer list is a valuable resource and can be a reliable source of future business revenue.
Be entertaining
The purpose of using video chat as a sales tool is to present a real person to talk with the customer. Having a person with a bland personality and speaking in robotic responses will defeat the purpose.
Remember to use the right amount of body language and facial expressions as this help convey information.
When using video chat for your business, assign someone with a pleasant personality to make the conversations lively and entertaining.
Of course, this person should also be knowledgeable on everything about the product he or she is marketing or supporting. A funny and engaging personality will not mask a person's lack of information
Conclusion
Video chat is the next evolution of eCommerce and online selling as it provides the best customer experience next to an actual store visit.
You stand to sell more products online by using video chat. By introducing live video to your business, you are assured of giving your online customers the best service possible by answering all their queries in real time, providing rich information and helping them with personalized care and support.
This is where Webliveview excels.
With our live video chat, we can increase the level of customer interaction and conversions on your website. We combine real-time online communication with the best elements of your bricks and mortar store by leveraging your in-store assistants. We give them the tool to provide help, suggestions, recommendations, and opinions to customers via online video chat.
We can improve the efficiency of your sales team by making them assist both offline and online customers. We help boost sales with video chat by improving customer experience resulting in faster sales conversion. If you feel that having a video chat function will enhance your business, contact us now or message us at info@webliveview.com.